Hello and welcome!
Whether you're an established author looking to refresh and refine your technique or someone who's just starting out on their writing journey, I'm here to help you.
I'll provide everything from free resources to comprehensive online courses that will help to give you the confidence you need to get your book written and out into the world.
Check your inbox to confirm your subscription
I'm a trained book editor and proofreader, specialising in fiction. I work with both traditional publishers and self-publishing authors, helping them to realise the full potential of their talents.
I've edited number one bestsellers and yet-to-be-published manuscripts for authors just starting out in their careers.
I believe that there's a book in everyone and that with the right support it can easily be put out into the world.
Visit my website here.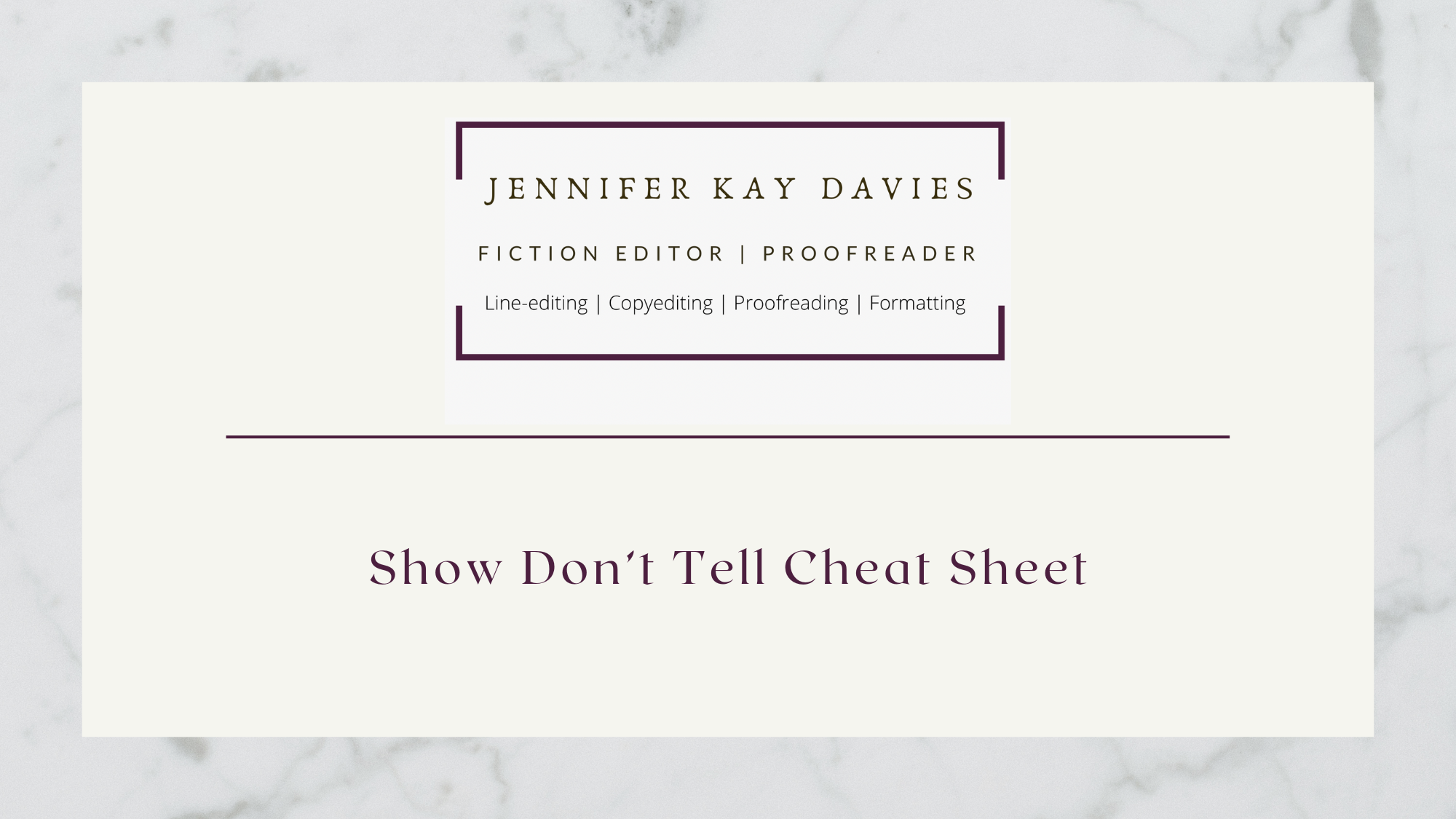 Are you an author who struggles with the concept of show don't tell? [FREE DOWNLOAD]
Have you been scouring the internet for information but find that everything you read on the subject leaves you feeling more confused?
Are you unsure how to tell if you're showing or telling?
If so, this show don't tell cheat sheet with simplify the concept for you and show you exactly how to master this part of your writing.
It discusses the role that passive voice, filter words and narrative distance have to play in show don't tell, and it uses worked examples to clearly show you the differences between a passage that is telling and a passage that is showing.

It's FREE to download!